---
Pilates Art Studio
The concept of Pilates Art Studio program is based on authentic technique of Mr. J.H. Pilates and exclusively on individual approach of it's owner and certified Pilates Instructor Petra Kosović, to each client severally, putting at first place abilities, desires and comfort of each client.
Studio program is conceived of small groups from 3-6 clients, adaptable to every age, sex and the level of physical fitness. It offers two separate studio exercise systems – matwork  and apparatus. Both are based on individual approach to each client.
PILATES ART STUDIO at Hatzova 19, is superbly equipped studio Pilates specialized exclusively for Pilates training in a small groups by strictly individual approach of professional certified teachers.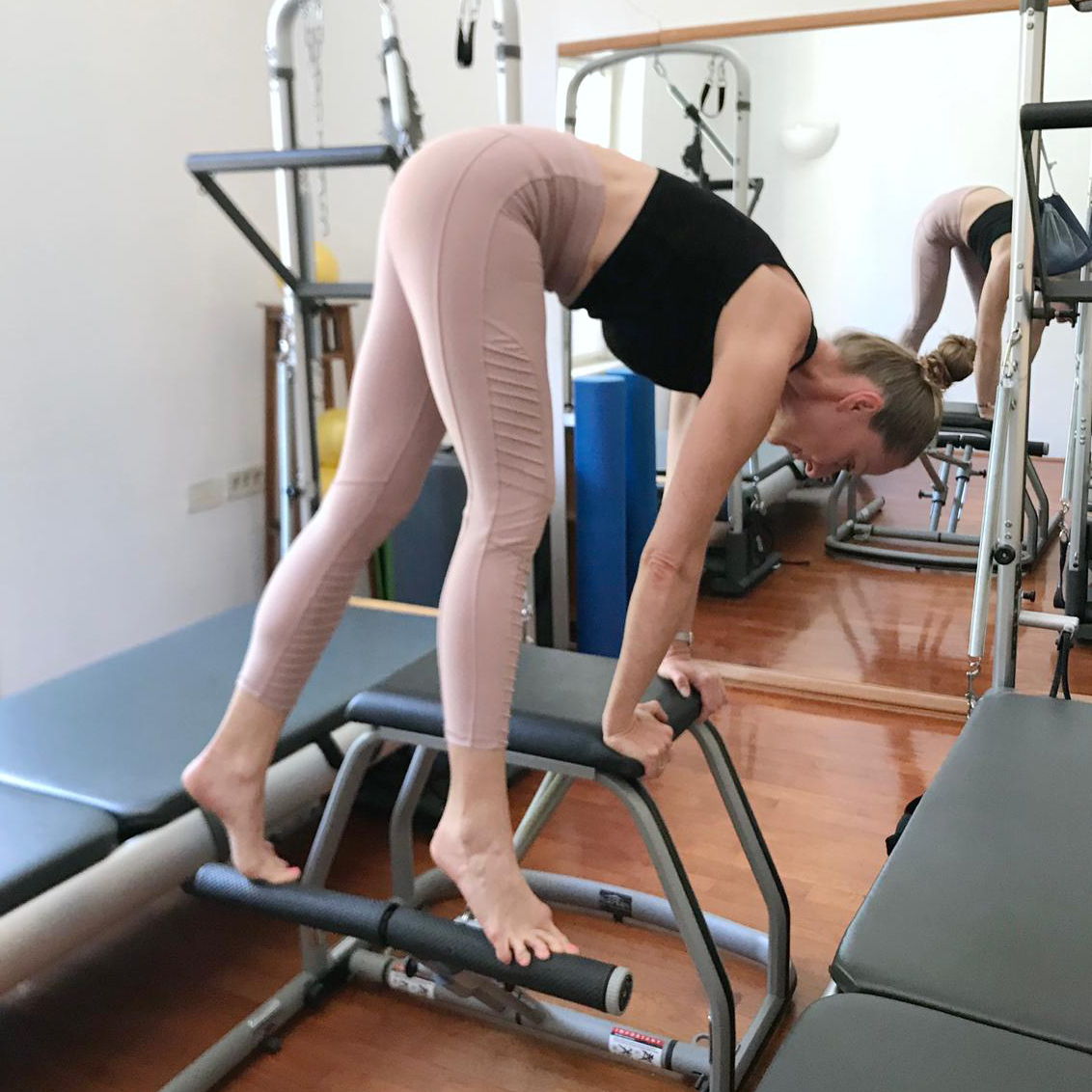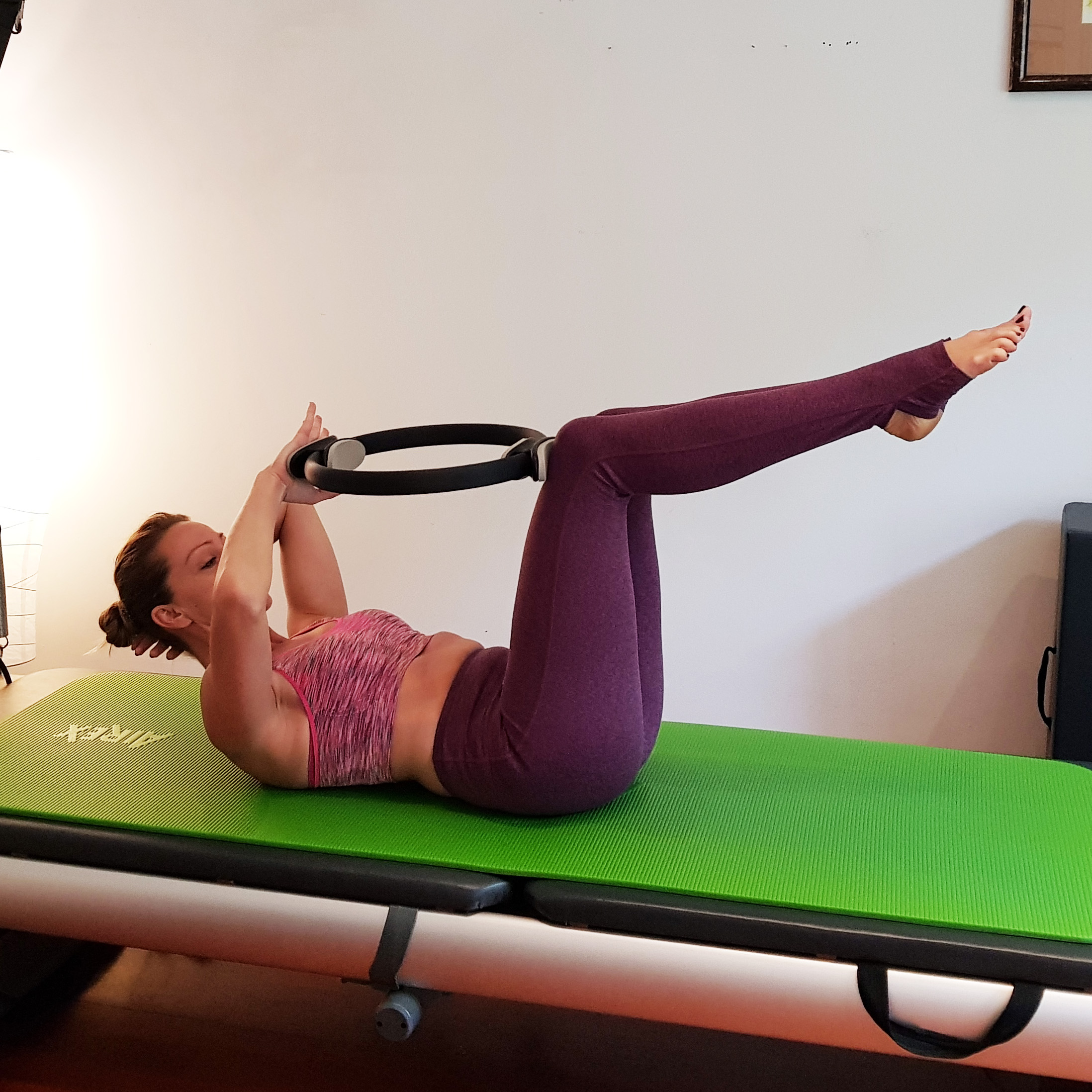 FLOOR / MATWORK
Classic matwork exercises on the floor under the guidance of a professional Pilates teacher.
Exercises are modified to fit individual needs, and are performed sequentially within a 55-60 minute routine.
Effectiveness of matwork is enhanced with use of auxiliary equipment such as Pilates Ring, small Pilates balls, terra bands, and foam rollers.
EQUIPMENT/APPARATUS
All matwork exercises can also be performed on the machines created by J.Pilates
Pilates Art Studio offers PEAK PILATES DELUXE SYSTEM EQUIPMENT including REFORMERS, REFORMER/TOWER COMBINATION (CADILLAC) and MVE FITNESS CHAIR
REFORMER: is the most popular piece of Pilates equipment and facilitates a large range of strengthening and stretching exercises. It has a carriage that glides on rails in response to the use of attached springs and ropes.
REFORMER/TOWER: reformers can be converted into towers (Cadillac's), raised horizontal tabletops surrounded by canopy frames on which various bars, straps, and springs are affixed to provide optimal level of resistance.
Large variety of exercises can be performed on a Cadillac, from gentle, spring assisted sit-ups to advanced movements within a higher range of difficulty. It offers exercises for individuals of all ages and fitness levels.
MVE FITNESS CHAIR: Through the use of a pedal attached to springs, exercises on the chair enhance balance, stability, and body control.
The CIRCUIT TRAINING on mat and Pilates apparatus – within sixty minutes of extremely dynamic training clients are experiencing a variety of Pilates exercises on the Reformer, Cadillac and Pilates Chair. It is high intensity training excellent for achieving quick results in burning calories and improving of general physical fitness.